Features:
1.The use of artificial intelligence technology, can be compatible with almost all the tension transducer in the market.
2.Non-stop automatic roll change control;
3.Roll diameter calculation mode.
4.Unwinding with a buffer start mode.
5.4A power output, no need for external power amplifier, directly connect magnetic brake or clutch.
6.Relevant control parameters could be saved easily.
7.Multi-language options: English, French, German, Italian.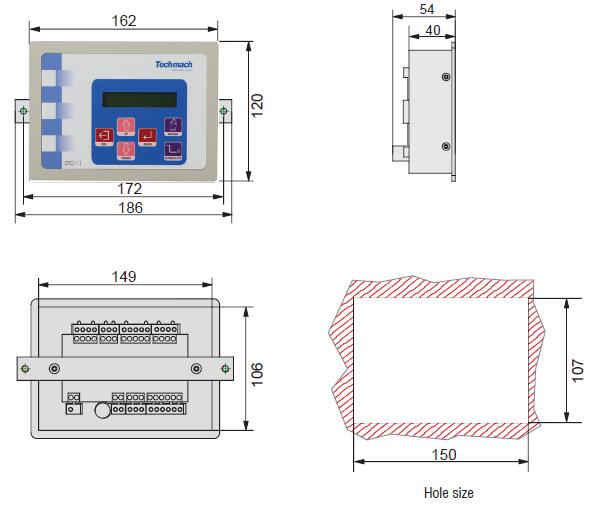 PWM output: 24VDC,4A
Input voltage: 24VDC
Taper control : 0~100%
Ambient temperature :0℃~50℃
Weight: 0.9kg
System accuracy: <1%
Control signal output: -10~+10VDC or 0~10mA
Tension detector excitation voltage output: 10VDC